Our first culinary journey starts in Germany, more precisely in Ulm, with our long-term partner Seeberger.
It all began in 1844 when the Ulm merchant Christoph Seeberger founded his grocery store and brought exotic flavours from overseas across the sea, on the Danube, overland to the Ulmer Pfluggasse and laid the foundation for a family business that has been successful for generations.
The company is growing steadily and is the market leader in its "core business" – from nuts and dried fruits to coffees and teas of the very best quality. What has always been important are their values: respect for nature, people and cultural diversity.
Read what changes the pandemic brought for Seeberger and what food trends are emerging: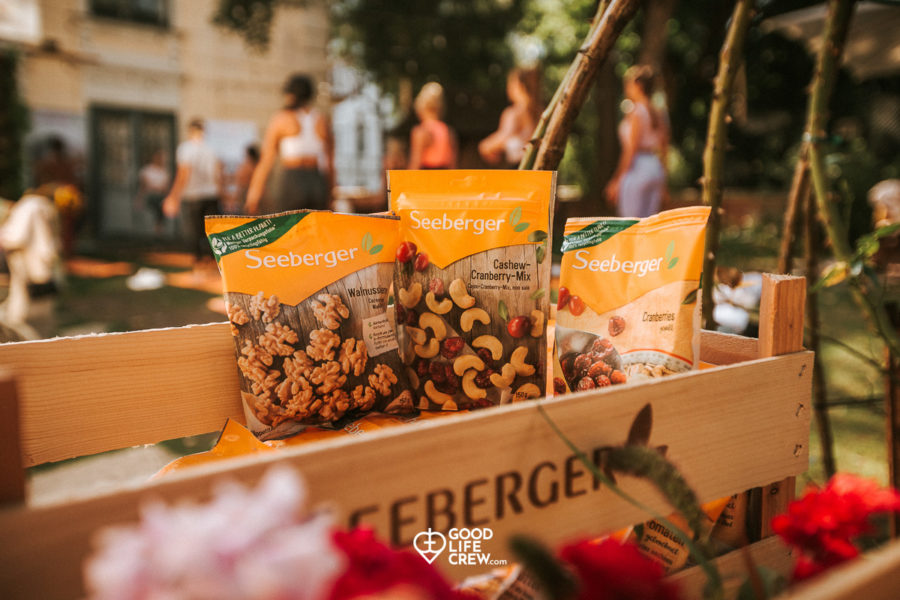 If you have to describe your brands with just one word, what would it be and why?
Not that easy to find just one word, but "enjoyment of nature" is certainly best when it's supposed to be one. Our nuts and dried fruits are a real natural delight, because they offer the highest level of enjoyment and come from nature. They are natural products, mostly natural or only very little processed. The best taste comes from concentrating on the essentials and respecting nature. And in nature, but not only there, our products also taste great, of course.
What changes has the Covid19 pandemic brought for your market?
On the one hand, the worldwide procurement of Seeberger natural products was and is extremely difficult along the supply chain. Through personal contacts in the countries of origin, our buyers are in direct contact and  ensure the availability of valuable natural products in quantity and top quality. The pandemic has further sharpened nutritional awareness: More and more people are consciously thinking about which products they consume as part of their individual lifestyle. You want to eat "better" with it in order to be physically and mentally healthier and more productive. Nuts and dried fruits are an elementary part of this, which is why demand is developing very dynamically in our area.
Which trend in the food sector do you see strongly emerging?
The term "plant based" can certainly describe the greatest concrete change. Either tastefully equivalent but ethically "better" alternatives to products of animal origin are sought, such as meat or cow's milk and animal proteins are replaced by vegetable proteins. In addition, the premiumization can be seen, i.e. the value of the products increases at the same time at the expense of the medium-price and quality products.
Can customers be excited about new products? Can you already give some short insights?
Due to its diversity, nature gives us many new products, ideas and thus also flavors. We're working on exciting products and concepts, but I can't reveal anything yet.
How long have you been working with Winkelbauer together and what do you appreciate about working with Winkelbauer?
We have maintained a trusting cooperation with Winkelbauer since the early 1980s. We have a very reliable partner here who masters the constantly growing challenges in the market in a highly professional and flexible manner. We look forward to more time with you!