During our journey we stay in Europe, more concrete in London and present to a very specific partner – Other Foods. The company "Other Food" is really "different" – with their revolutionary mushroom snacks they stir up the market and also make vegan hearts beat faster. The young company has big plans, but does not forget about its sustainability goals in all of its projects. We don't want to reveal too much – just read the interesting interview:
If you have to describe your brands with just one word, what would it be and why?
Vibrant. The very reason behind the word 'Vibrant' is that Team Other Foods is strictly anti-boredom and cliches. We have a clear vision that Other Foods got potential for a full spectrum of healthier foods. Yes, Team Other Foods is ambitious, curious and colourful. We love to create new products to spice up people's palate and sparkle their lives with a pleasant bite size surprise.
What changes has the Covid19 pandemic brought for your market?
Despite the nightmare happening currently in 2020 and the initial 2 months decrease in sales, in general, it has been a relatively good year for premium vegan snack companies like Other Foods. Buyers are still actively pushing our NPD process as launching new products to excite consumers has never been so important. Historically in times of an economic crisis and lower customer confidence, healthy options will take a back seat for a short term, however, health consciousness to food will quickly come back even harder once customer confidence has recovered from the recession, and I'm quite optimistic about the foreseeable future of the vegan snack market.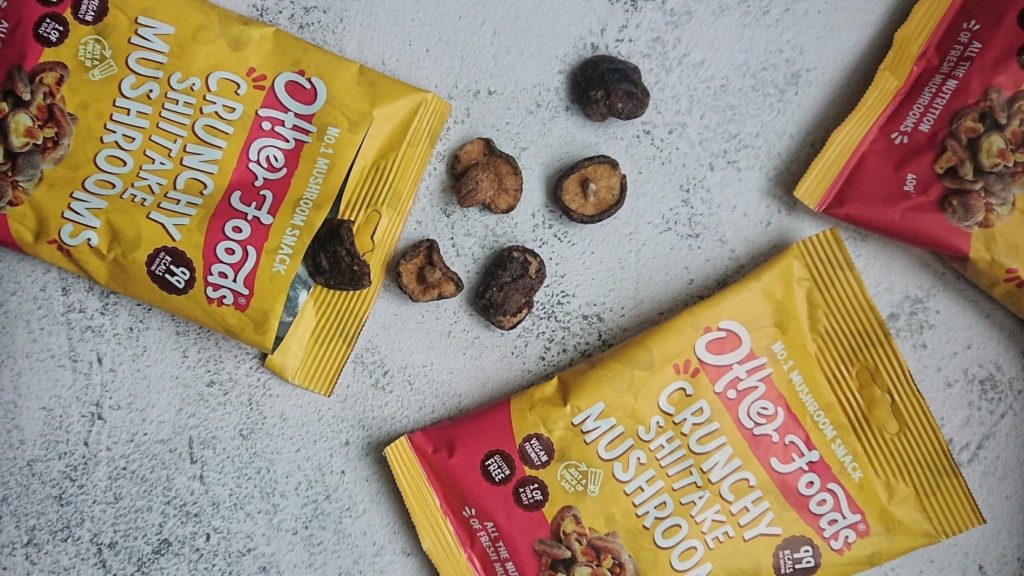 Which trend in the food sector do you see strongly emerging?
I would say is Both vegan and sustainable foods. Consumers nowadays are more and more conscious about the carbon footprint of their foods and they have been actively cutting back on meat, dairy etc, especially in current European markets. Coincidentally, These are the exact reasons why we use mushrooms as our hero product in the first place. Some scientific facts here: Mushrooms are the most renowned sustainable food resources on our planet Earth. To achieve our sustainability goals, we carefully select ethical, independent farmers to work with our foraging team in order to provide the best possible experience to our customers; on the other hand, we are supporting local communities and small farmers in South East Asia and we are very proud of that.
Can customers be excited about new products? Can you already give some short insights?
Food is our passion, and our inspiration is deeply rooted in exoticism. We love to immerse people with unexpected, different and magical experiences with a simple bite of our snack.  Spoiler alert! Something unbelievably crunchy with distinctive aroma from South India is coming soon…
How long have you been working with Winkelbauer together and what do you appreciate most?
Winkelbauer is a dream team that we, well, any food producers/suppliers would dream of working with! Everyone is so incredibly focused on details, professionally supportive, and all have a great level of expertise in their own area; not to mention their dedication and diligence when any of our new business ventures start. With their guidance and help, there is always going to be one possibility to both of the parties: win-win.