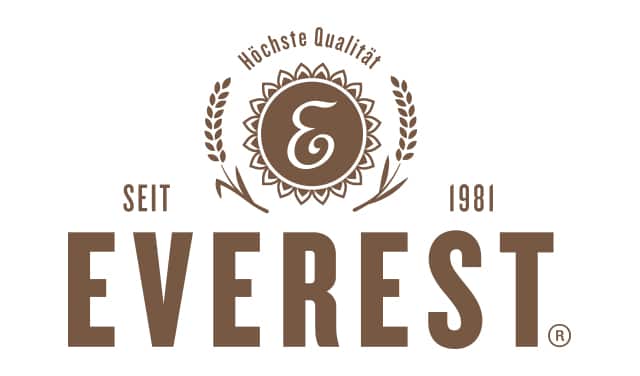 PREMIUM Basmati and Jasmine Rice
Incomparably Aromatic
"It was a pleasure to take on the Everest brand in our company and of course we will continue to adhere to the high quality of the products," says Hannes Winkelbauer, Managing Director of Everest GmbH. As Austria's first distributor,  it brought the best basmati rice from India to Austria in the 80´s.
The traditional packaging in a cotton bag is the epitome of high-quality Basmati rice and is firmly anchored in the minds and hearts of customers. In 2018 Everest GmbH was taken over by the Winkelbauer distributor to ensure the continued existence of the brand and its excellent products in the future.  Since 2021 we have also been working on expanding the range with further high-quality products.
The range includes the classic Everest Premium Basmati rice from the Himalayan region and in 2021 two more products were produced: Everest BIO Premium Basmati rice and Everest Premium Thai Jasmine Hom Mali rice.